Electric Currents
Rise of the EVisioneer
Dec 23, 2017
If you aren't following my @EVisioneer twitter feed then you're missing out on a lot of EV world-relevant links and information, most of which doesn't get posted on the EVWorld.com website. Here's why...
When I began EV World 20 years ago January 1st, about the only news to report was what was happening in California. The state's Zero Emission Vehicle mandate or ZEV had just gone into force. The first Toyota Prius had just been introduced on December 1, 1997. I drove one of the early prototypes eleven days later at my first Electric Vehicle Symposium in Orlando. Also on display was GM's EV1, Honda's EV Plus, Ford's electric Ranger, and others. I'd just turned 50 and naively assumed that what was happening in California would be the start of a major shift to electric vehicles. It would be, but it would take another two decades, punctuated by promising startups that would, sadly, come and go. Only one - Telsa - would truly have a significant impact and it too came within a hair's breadth of collapsing as well. In fact, there's still a sizable number of stock 'bears' who still think the company is doomed to fail.
For the first 10-15 years, it was relatively easy to track developments and post them to our news feed. Over the last five years or less, the pace of development has significantly accelerated and along with it has come a new tool that makes my job a bit easier: it's called Twitter.
About the same time, I also raised some modest funds to build the world's first solar-powered electric bicycle rental "pop-up" shop-in-a-box. I call it Quikbyke. With matching funds from the Nebraska Department of Economic Development, we modified here in my hometown of Papillion a 20 ft cargo container from which we could rent electric bikes. We equipped it with 1.8kW of solar panels, 400 amp hours of AGM battery storage and six Prodecotech Stride 300 e-bikes. We finished it in time to place it across the street from the CenturyLink Center in downtown Omaha as the 2016 US Olympic Swim Trials got underway. Two of our first rental parties were the parents of young swimmers who would go on win gold in Rio: Gunnar Bentz and Leah Smith.
After a successful technical and customer trial in Omaha, we've been working on finding a home for it in more seasonally favorable locations like the Caribbean. We came with a hurricane's breath of opening it on St. Kitts, but Irma and Maria had other plans in mind. At the moment, the prototype is in Merritt Island, Florida where we'd hoped to have it in operation at Port Canaveral, only to run into an unexpected hiccup: you can't operate a retail business out of a shipping container in the state. So, we're looking elsewhere: California seems like the next logical location.
What this means is I have less time to focus my attention on EV World, apart from using Twitter as a platform to keep my followers there informed on the latest developments in product, policy and people. And given the dozens of stories that come across my desk each day, it's the only practical way to stay on top of and share with other interested EVisioneers the rapid pace of change .
Of course, there are some stories that deserve more attention than a blurb or two on Twitter. Those I try to cover in more depth using Skype and the telephone to talk to EV world leaders like Matt Horton with Proterra or Carsten Breitfeld with BYTON or Omer Bar-Yohay with EViation. And EV World is also still a platform for our contributing bloggers.
Between our vidcasts and podcasts and our blogger commentaries, there's still a lot of great information to be found on EV World, not to mention a news and story database archive dating back to 2000 with some 40,000 entries. However, if you're looking for more current, daily feeds of information, then be sure to follow my @EVisioneer Twitter feed. And hey, if you'd like one of my EVisioneer ball caps let me know.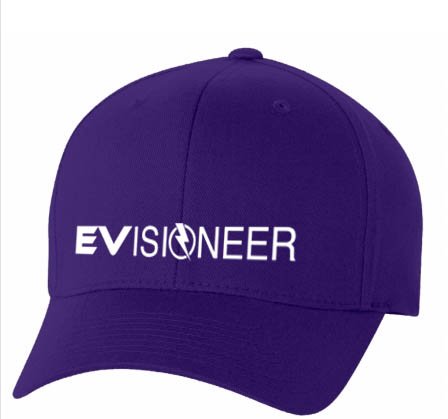 Times Article Viewed: 21772
READER COMMENTS
blog comments powered by

Disqus